SKIDOMPHA VOLUNTEERS
Skidompha Library is extraordinarily thankful for our more than 100 volunteers who contribute over 10,000 hours each year!  Thank you to those already involved, we could not do what we do without you.
If you're interested in becoming a volunteer, contact us or stop by for more information.
SKIDOMPHA STAFF
Matthew Graff, Executive Director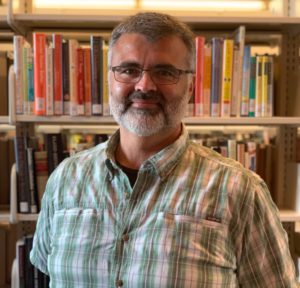 Matthew's journey started on Long Island, New York where he enjoyed playing in, on, and under the Long Island Sound and the Atlantic Ocean. Time passed, as time does, and Matthew graduated from Long Island University, Southampton with his BA. A JD from Franklin Pierce Law Center followed soon after, along with a job as a lobbyist. But the ocean and Sound beckoned him back, and he eventually joined the New York Department of Environmental Conservation and traded his suit, tie, and desk for a pair of waders and a boat, and an office on the water. Books eventually took precedence, setting Matthew towards his MLIS from Syracuse University and a position as the Director of the Cohoes Public Library in Cohoes, NY. Matthew lives in Newcastle and loves being part of the extraordinary Skidompha team.
Chloe Deblois, Development Director
Chloe's formative years often featured Skidompha. Throughout her childhood in Newcastle, she was a devoted attendee of the children's library, and her family regularly volunteered for Skidompha's planning and fundraising efforts to transition to its new building. After graduating college with a degree in philosophy, Chloe returned to Damariscotta where she spent a fulfilling time working with books and the public at Sherman's Maine Coast Book Shop. She has a passion for nonfiction, history being a particular favorite, and loves learning about how stories connect, comfort, and strengthen us. She is excited to be joining Skidompha's team and its role in the community. 
Adult Services
Contact any of our adult services librarians.
Terry Hapach, Head Librarian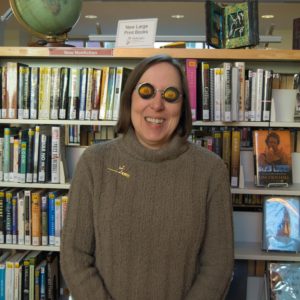 Back in Ohio, many years ago, Terry was often found waiting impatiently for the library doors to open. When she was offered a part-time job there after school, she loved it so much it became a career that lasted over 30 years. Then one crazy vacation day she and her husband took a different route on the way to the Erie Zoo – and ended up in Maine.  To live here on a more permanent basis, she retired. Or so she thought. A volunteer stint turned into employment and she's now pleased to be helping to continue the development of an awesome library full of wonderful people. Terry is also a frequent contributor to Owl Radio podcasts.
Molly Coyle, Adult Services Librarian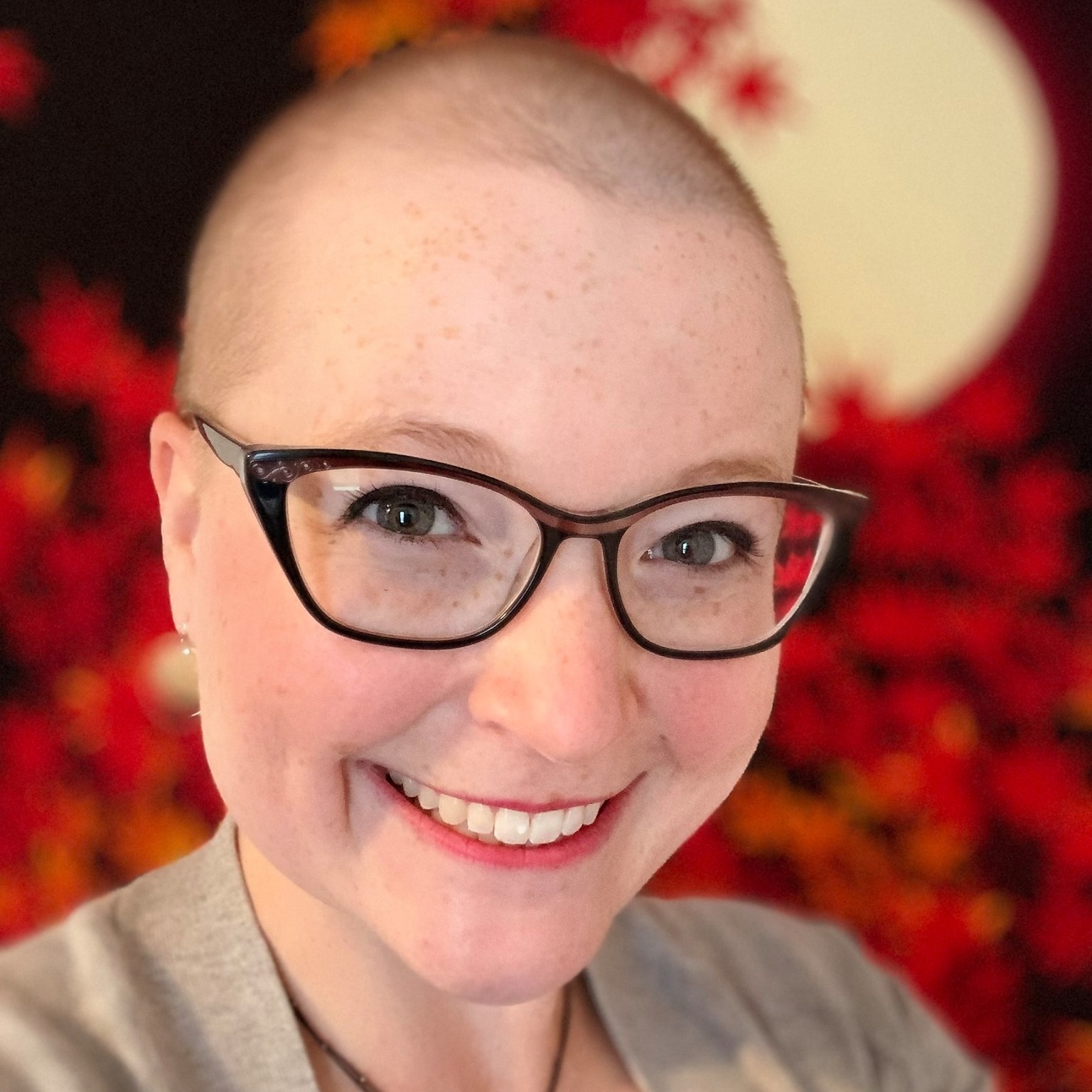 Molly comes to us from Holland, Michigan, where she frequented her public library and fell in love with consuming and creating stories. After graduating from college with a BA in Creative Writing and a minor in Theatre, Molly spent many years living abroad and working in education, marketing, and events. In 2021, Molly graduated from Dalhousie University with her MLIS and is thrilled to be serving the Skidompha community as our Adult Services Librarian. Molly loves to create comics, watch bad horror movies, and go for (exceedingly) long walks.
Meghan Hawkes, Adult Service Librarian & Communications Coordinator
Meghan grew up in western Connecticut, before heading to art school in New York and Massachusetts. After graduating, she followed her family to Maine and decided it was an excellent place to stay. She focused a love of books into working at the local bookstore and doing freelance illustration, before finding her way to Skidompha. Meghan will read anything you put in front of her, though she reserves a particular love for history, science fiction, and books about marine life. She is very pleased to be joining the Skidompha team, and its opportunities for a new way to experience the community.
Youth Services
Kristi Favaloro, Youth Services Librarian
Kristi grew up in Gloucester, Massachusetts, and enjoyed regular trips to her local library as a child. That love for books and learning eventually led to a career in Montessori education, and more recently, educational writing. Working at Skidompha she is able to lean into her passions for public service and helping others discover their own learning journeys. Kristi lives in Alna with her husband, Mike, and their daughter, and she loves to cook and hike in her spare time.
Frazier Arrets, Teen Services Librarian
Frazier grew up on the north shore of Massachusetts and made the move to Maine in 2020. She was inspired to work in libraries because of her love of reading, lifelong learning, and community engagement. Frazier's library career began in 2017 and she graduated with her MLIS from the University of Rhode Island in 2020. She will read anything and everything but has a fondness for romance.
Grace, Junior Librarian
Grace's mom, Kristi Favaloro, was hired as Skidompha's teen librarian in 2020, and Grace had to go to Skidompha every day after school. This made the spark of love for reading into a full, strong flame. It allowed Grace to widen her writing skills as well as her imagination. She started working for her school's newspaper and began writing faster. A valued member of our staff, Junior Librarian Grace really loves being at Skidompha in her spare time, after school, and on her school vacations. She was never really interested in books or writing until her mom, dad, and of course, all of her pets moved to Maine in 2019 and visited Skidompha. Grace lives on a "farm" of 7 chickens, 1 dog, and 3 cats. She hopes to pursue a career in acting and, in some way, work for Skidompha Library.
***
Jeannette Eaton, Mindfulness Teacher & EPOCH Magazine Editor and Mentor
Jeannette brings her passion for mindfulness, group facilitation, poetry, and writing to her work at Skidompha. With a graduate degree in writing for social change, she has spent the last two decades devoted to nonprofit work. She loves leading EPOCH magazine, working with the thoughtful and creative teens on the editorial board, and learning from people in her weekly virtual mindfulness meditation and poetry groups here at Skidompha. She also runs Paper Trail Creative Writing Workshops and is a mindfulness meditation teacher. She loves being a part of the amazing staff team at Skidompha.
Kelsey Gibbs, Design Consultant for EPOCH Magazine
Kelsey Gibbs works with Skidompha Library on EPOCH Magazine, Skidompha's creative magazine for–and by–teens. She managed the project through Volume 5 of EPOCH as Skidompha's Communications Director. She has left her position at the library but still works with the editorial group to envision the magazine's layout and design. She works full-time at her midcoast organic farm and venue, Wanderwood.
Pam Gormley, Executive Director Emeritus
Born and raised in the Bronx and a proud Yankees fan, Pam came to Maine with her family, Mal, Katie, and Quinn in 1994. Before making the move to the best place on earth, Pam worked for Reader's Digest for 23 years. "Being the Director of Skidompha was the best job ever!" says Pam. "I worked with the smartest, most competent, and creative people ever. It was thrilling to be part of the national award-winning team at Skidompha!"