We will post up-to-date resources for teens ages 13 to 18 here and on Skidompha's Teen Services Facebook Group. Join the group to stay up to date.
Here are a few ways that YOU can connect with Skidompha Teen Programming online and in-person:
Reading With Pride
—Skidompha library is teaming up with
Healthy Lincoln County
to offer a virtual book club for teens that will begin on April 19 and run for six weeks each Tuesday at 4:30. Open to anyone ages 13-18, whether they identify as LGBTQ+ or an ally—join us as we read and discuss
Aristotle and Dante Discover the Secrets of the Universe
. Call the library or email
Kristi
to register. We will distribute free books before the first meeting.

2D Felting with Anne
—

We welcome any teens who would like to join us for a free class to learn about felting. Whether you would like to sit in the class in person here at the library or join us virtually, local artist and Skidompha volunteer Anne Holmes will be teaching the basics of two-dimensional felting. All supplies will be provided. To register, stop by the library or email
Kristi
.

The Teen Room is Open!
After several years of being closed, we are thrilled to announce that the teen room has reopened! Newly furnished and packed with art and activity kits, we invite teens to drop in and enjoy the space whenever they visit the library. Consider it an area to do homework, get information, or just hang out with friends. While masks are optional in the teen room for everyone vaccinated, we ask that you continue to wear your mask while passing through the children's room.

Come paint with us
—Over the next few weeks, we will have some art offerings set up for patrons to use as they stop in. This week (and next), we invite children and teens to create a miniature watercolor painting to contribute to our upcoming youth art display. Supplies can be found in the teen room and the story circle.
Please call the library or email
Kristi
for more information or to register for any of these classes. Keep an eye out for more information in the coming days and weeks.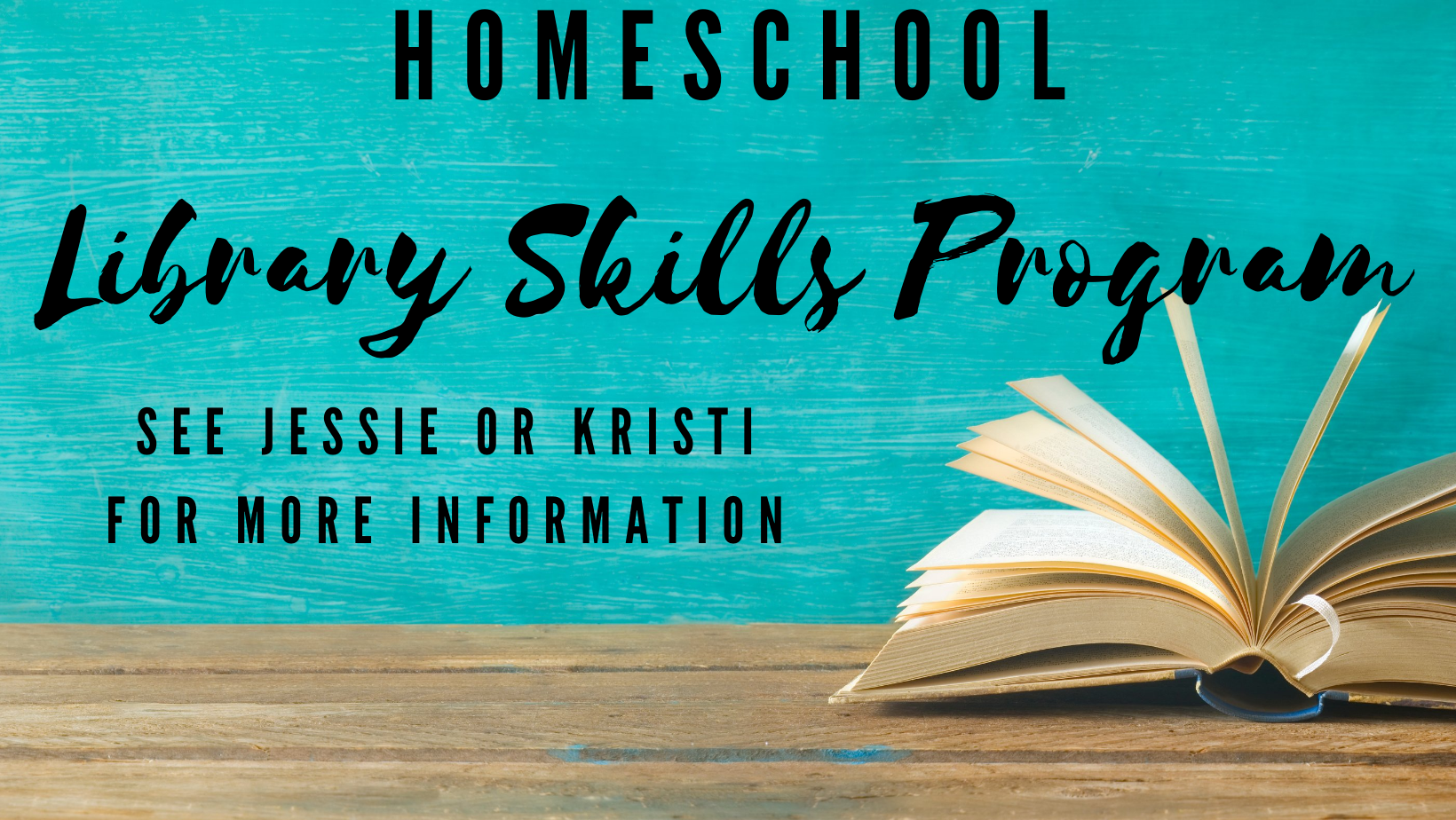 Homeschool Library Skills Program:
Skidompha is pleased to offer a new program designed to meet the needs of Maine homeschool families. Families with children in grades 1-12 are required to include library skills as a part of their annual curriculum; we have developed a six-part course tailored to children's developmental needs at different levels. This program may be completed in person or virtually. Please contact children's librarian Jessie or teen librarian Kristi for more information or to register. 
Please note the course will include the following sessions:
Tour of the library

Checking materials out

Genre

Other available resources

Check-in session
Each session will consist of informative and interactive portions. Children will also receive a special punchcard to keep them engaged and checking books out from the library at least ten times during the course of the school year. Upon completion of the program, participants will receive a form to submit along with their annual portfolio. 
This program is free of charge and available to all Skidompha members. Don't have a library card yet? Signing up is simple—stop by to learn how.
EPOCH – Teen' Zine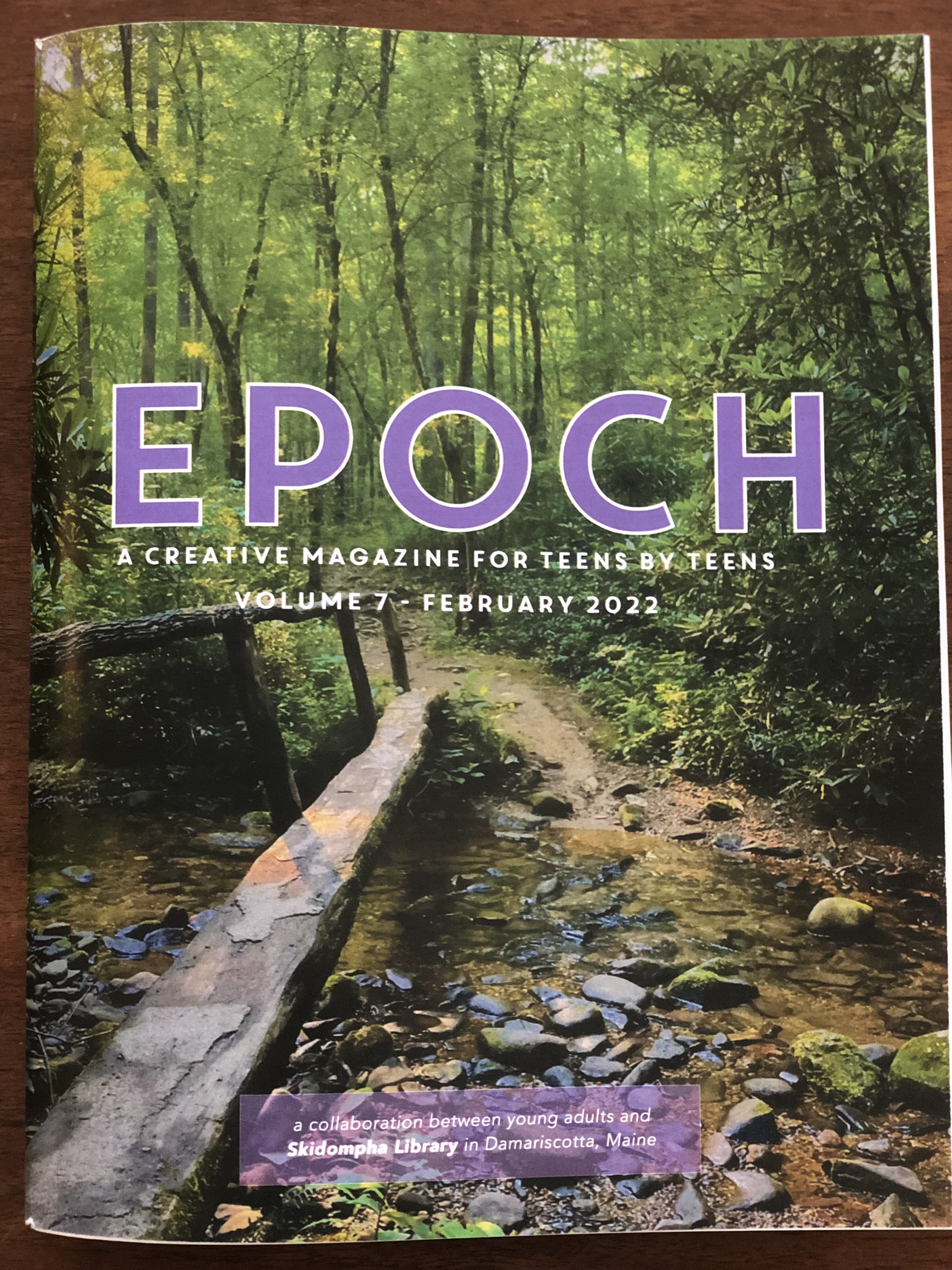 cover photo credit: Jalyn Drost, grade 10
EPOCH is a creative magazine that publishes artwork and writing by teens ages 13 to 18.
Are you working on a piece of writing on your own or for a class? Did you get into an art assignment? Submit your best work via email to be considered for the next volume accepting submissions.
We are now accepting submissions for Volume 9! Submissions are due October 15, 2022.

We accept submissions on a rolling basis for future issues. Please submit your work for future issues of EPOCH via email.

poetry / prose / fiction / non-fiction 
photography / artwork / comics / drawings / miscellany
Please email submissions to: epoch@skidompha.org. Be sure to include your name, grade, and school.