Meet Our Two New Staff Members!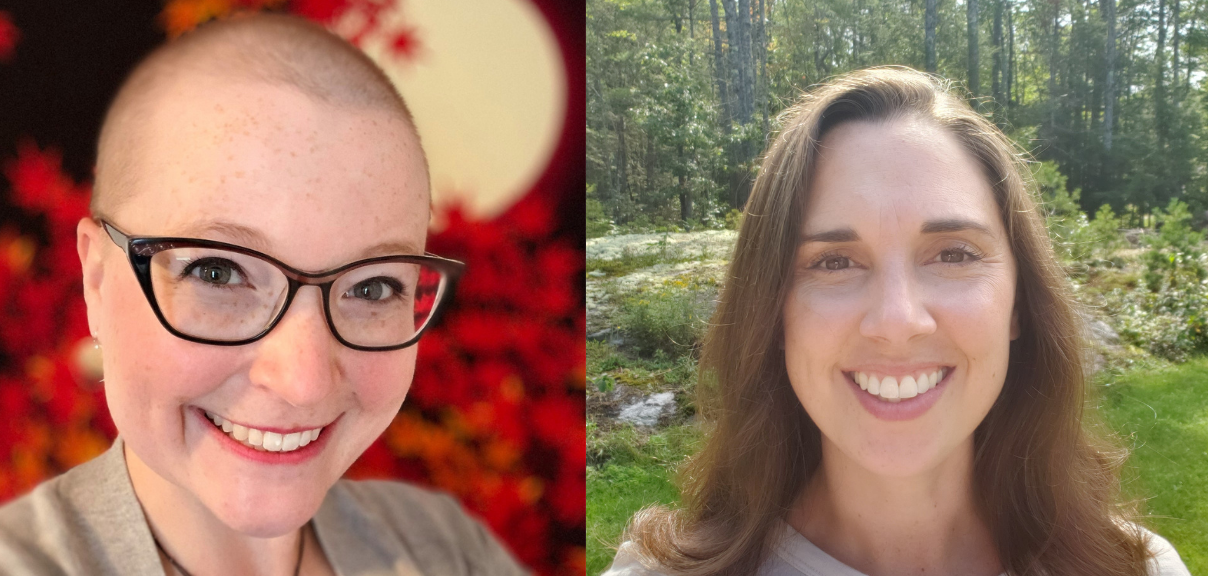 I am thrilled to share the news that we have recently hired two new employees. Please join me in welcoming Kristi Favaloro, our new Teen Services Librarian, and Molly Coyle, our new Adult Services Librarian, to Skidompha. Come into the library and say hello!
Kristi grew up in Gloucester, Massachusetts, and enjoyed regular trips to her local library as a child. Her love for books and learning eventually led to a career in Montessori education, and more recently, educational writing. Working at Skidompha, Kristi can lean into her passions for public service and helping others discover their own learning journeys. Kristi lives in Alna with her husband, Mike, and their daughter, and she loves to cook and hike in her spare time.
Molly comes to us from Holland, Michigan, where she frequented her public library and fell in love with consuming and creating stories. After graduating from college with a BA in Creative Writing and a minor in Theatre, Molly spent many years living abroad and working in education, marketing, and events. In 2021, Molly graduated from Dalhousie University with her MLIS and is thrilled to be serving the Skidompha community as our Adult Services Librarian. Molly loves to create comics, watch bad horror movies, and go for (exceedingly) long walks.
In my career, I've learned the secret to great libraries is the people who work there. I look forward to Kristi and Molly adding their talent, skills, and passion to our wonderful group of staff members. I'm grateful for the ways they all strengthen and enrich the library.